Brochure Discusses Why, When and How Threadlockers Ensure Fastener Reliability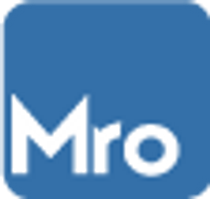 MRO - Spares Management
A new 10-page, full-color brochure from Henkel Corporation, the Loctite Threadlocking User's Guide, provides detailed information on anaerobic threadlocking adhesives and their advantages over mechanical locking devices for preventing fastener loosening.  The literature highlights the company's line of Loctite® threadlocking adhesives, and uses text, illustrations and images to explain how and when they can be used to ensure fastener reliability.
The brochure contains information on: how threaded assemblies work and why they fail; the shortcomings of mechanical locking devices; how threadlockers work and the benefits of the technology; how to select and apply threadlocking adhesives; and when to use primers.
The Loctite Threadlocking User's Guide contains a detailed, two-page application and substrate-based selector guide.  By answering specific questions within the selector, the reader can determine the Loctite threadlocker that is best for their specific application. Products included are low strength purple threadlockers, removable medium strength blue threadlockers, permanent high strength red threadlockers, and wicking grade green threadlockers. The literature also highlights the latest innovations in threadlocking adhesives including semisolid sticks,  new QuickTape 249 Threadlocker Tape, products that withstand elevated temperatures, and products formulated with enhanced lubricity for large fasteners.
For a copy of the Loctite Threadlocking User's Guide, go to http://www.useloctite.com/pr or request a copy of brochure number LT-4985 by calling 1-888-427-3676. For technical assistance, call 1-800-LOCTITE (562-8483).
Henkel has been committed to making people's lives easier, better and more beautiful for more than 130 years. A Fortune Global 500 company, Henkel offers strong brands and technologies in three areas of competence: Home Care, Personal Care and Adhesive Technologies. Each day, about 50,000 employees worldwide are dedicated to fulfilling Henkel's claim "A Brand like a Friend". In fiscal 2009, Henkel generated sales of 13,573 million euros and adjusted operating profit of 1,364 million euros.