Flatness and Leveling Measuring System with Automatic Rotating Laser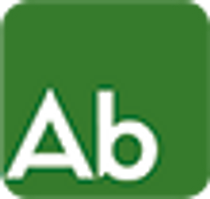 Alignment and Balancing
The surface profile of the measured component is displayed with full color 3-D graphics for better evaluation of the results. Powerful features such as InfiniSpliceTM, allow for the merging of measurement files and the freedom of repositioning the rotating laser to another location during measurement to overcome obstructions to line-of-sight and measure complex-shaped surfaces.
Surface flatness measurement using LEVALIGN is simple and straightforward -only a single operator is needed to measure large vertical and horizontal surfaces.
LEVALIGN EXPERT is ideal for maintenance departments, field service crews, contractors and OEMs.
Some industrial applications:
Flatness and parallelism of wind tower segment flanges
Leveling of machine foundations
Parallelism of rails
Flatness and straightness measurement in ship building
Leveling of reference surfaces and bases
Circular and rectangular surface profiles
For brochure and more information, visit: http://www.ludeca.com/levalign or http://www.ludeca.com/prod_levalignexpert-flatness-leveling.php
About LUDECA
LUDECA is a leading provider of Preventive, Predictive and Corrective Maintenance Solutions including machinery laser alignment, geometric measurement, vibration analysis and balancing equipment as well as software, rentals, services and training. For more information, visit www.ludeca.com