ISA Unveils InTech Plus, a New Mobile App for the Apple iPad That Delivers Interactive Content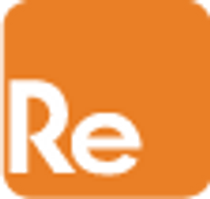 Reliability Engineering
The International Society of Automation (ISA) today announces the launch of InTech Plus, a new mobile app for the Apple iPad that enables automation professionals to rapidly access, scan and digest a diverse range of technical and educational content—and utilize valuable tools and calculators—through a highly interactive and inviting format.
"The InTech Plus mobile app has great new content delivered in a new and engaging way," declares Peggie W. Koon, Ph.D., ISA President. "Downloadable free of charge, InTech Plus connects automation and control professionals to all things automation. It's interactive, intuitive, fresh and fun. From the latest technology news and 'how-to' videos featuring ISA subject matter experts to Q&As, quizzes and calculators, our new mobile app delivers added value to automation professionals on the go."
Because InTech Plus provides on-the-go access—whenever and wherever—to an extensive array of automation content and functionality, Dr. Koon says it supports the ISA mission of better connecting automation and control professionals with the information they need and want.
"In addition," she says, "InTech Plus represents our commitment to innovation, and to pursuing the ongoing development of new tools, products and programs with the "coolest delivery" available to our members and the automation community at large."
A fresh and engaging format designed for ease of use
As users move through InTech Plus, they will immediately notice they're engaging in a totally new way to view and digest information. Highly colorful and visual in approach, the pages feature intuitive navigation that will guide you to captivating success stories, to best-practice overviews, and to "quick-read" call-out boxes and sliders—all of which encourage you to learn more and dig deeper.
"ISA is extremely excited to introduce InTech Plus to the automation community," says Susan Colwell, Manager of ISA Publications Development. "There is so much to discover and explore. Useful information and tools are on display right at your fingertips. Tap on a button to read about a hot topic or view helpful conversion tables, or get a refresher on a specific area of automation fundamentals, such as how to select field instruments. Polish up on wireless devices, HMI, pressure transmitters, level, temperature, batch and so on. Take a quick quiz on CCST® or CAP® certification. A slide of a finger will lead you to the next feature, video, fun fact or news item. Download a calculation or scientific app on the go, when you need it most. You can even learn about the history of automation."
InTech Plus content, which will be updated on a regular basis, is derived through a variety of authoritative sources, most significantly through the insights and perspectives of ISA's world-renowned subject matter experts. In addition, the entire spectrum of ISA's products and services—including its automation standards; education, training and certification programs; technical symposia; publishing resources and leadership development capabilities—is represented.
While InTech Plus is currently only formatted for the iPad, Colwell says additional formats are under development.
Download InTech Plus for free through the Apple App Store at http://www.apple.com/itunes/. For more information about InTech Plus, contact Susan Colwell at +1 (919) 990-9305 or via email at scolwell@isa.org.
More about ISA
Founded in 1945, the International Society of Automation (www.isa.org) is a leading, global, nonprofit organization that is setting the standard for automation by helping over 30,000 worldwide members and other professionals solve difficult technical problems, while enhancing their leadership and personal career capabilities. Based in Research Triangle Park, North Carolina, ISA develops standards; certifies industry professionals; provides education and training; publishes books and technical articles; and hosts conferences and exhibitions for automation professionals. ISA is the founding sponsor of The Automation Federation (www.automationfederation.org).