ATS Electro Lube Introduce New Automatic Lubricator Options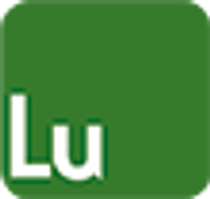 Machinery Lubrication
One example of the latest solutions to be added to the ATS Electro-Lube catalogue is the Titan Oiler 2000™. This exceptional automatic lubricator works to produce lubricants at pressure levels of 2000PSI, making it one of the most powerful machines available anywhere within the commercial marketplace.

One of the reasons why so many organizations are now selecting the Titan Oiler 2000™ for their in-house applications is that the product features a large capacity 140cc tank, which is also refillable. This component makes the product the idea solution for applications in which the quality and the reliability of the liberation systems are absolutely imperative for success.

Application flexibility is another one of the benefits provided to organizations when they utilize the Titan Oiler 2000™. That's because the product has been designed to be ideal either for use in outside or inside lubrication applications. And because it features an in-built sensor for monitoring of low levels, machine operators can always ensure that their systems are working to peak functionality.

ATS Electro-Lube is the industry leader for high performance lubrication technology. To learn more about the company and their new range of highly efficient lubrication products, contact the team at ATS Electro Lube today or visit www.atselectrolube.com.