"R.A.I." the Reliability.aiTMChatbot
Start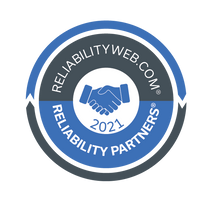 Asset Analytix is an approved Reliability Partner
Asset Analytix is the global leader in Analytics Driven Asset Performance Management for asset-intensive industries since 1995.
We comprehend your Asset's Performance, transform operations to improve ROI & mitigate risk and evolve your organization to sustain an analytics-driven organizational culture.
We are helping customers in major asset-intensive sectors like Aerospace, Chemicals, Energy & Water Utilities, Life Sciences, Manufacturing, Metals & Mining, Oil & Gas, Rail and Transportation in improving their Asset Management programs by:
Improving data quality needed for Asset Performance
Reducing asset risk and failures
Optimizing maintenance expenditure
We are an Asset Performance Management consulting firm, based out of USA and India. Asset Analytix provides consulting services to improve customers' assets' performance and optimize their capital and operational spending.
12820 Hwy 64 West, Apex, NC
27523
919-342-5350
© 2023 Reliabilityweb.com