"R.A.I." the Reliability.aiTMChatbot
Start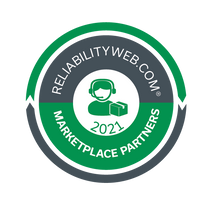 EAM Masters, LLC is an approved Marketplace Partner
EAM Masters is the leading provider of solutions that help you and your team use Oracle Enterprise Asset Management (eAM) and Oracle Maintenance Cloud (MC) to improve your business.
In 2008, we pioneered a much better way to implement Oracle eAM, and now we offer the same program for Oracle Maintenance Cloud. Our expert instructors use a unique learning process that helps students master the Oracle applications in a sustainable way. Our web-­‐delivered format makes learning easy and convenient for busy professionals with specialized training workshops and project work templates to guide maintenance leaders and system users through every step of a full lifecycle implementation project.
We offer exclusive online-­‐learning opportunities, which capitalize on our implementation experience and will help you and your team master Oracle eAM and Oracle MC. Through fixed-­‐price, remote Oracle Excellence Programs we aim to take the guesswork out of maintenance. We are maintenance experts ready to develop an action plan that fits your individual needs.
Helping You Achieve Excellence with Oracle eAM and Maintenance Cloud
Alabama
1-­‐888-­‐403-­‐2643
© 2023 Reliabilityweb.com