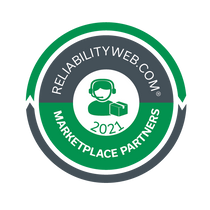 Samotics is an approved Marketplace Partner
SAM4 by Samotics is an end-to-end asset health monitoring system that detects over 90 percent of developing faults up to five months before failure. Using AI-driven electrical signature analysis, SAM4 installs sensors in the motor control cabinet, not on the machine.
That means SAM4 can reliably monitor pumps, blowers, mixers and more—even if they're submerged or very remote—to avoid catastrophic failure and reduce the need for time-based inspections and maintenance. In addition, SAM4 provides a real-time pump performance dashboard and energy efficiency monitor that help you optimize operation and reduce energy waste.
Bargelaan 200
2333 CW Leiden
Netherlands
+31 653 325 256
© 2023 Reliabilityweb.com