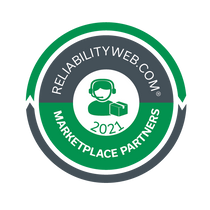 Allied Reliability is an approved Marketplace Partner
Who We Are
Allied Reliability provides asset performance management across the lifecycle of production assets to deliver required throughput at lowest operating cost while achieving environment, social and governance objectives.
We do this by partnering with our clients and applying our proven asset management methodology. We leverage decades of practitioner experience, data integration, machine learning, and artificial intelligence where appropriate. The depth of our knowledge is encompassed in our subject matter experts and the broadest fault library collection in the industry.
Our asset performance management solutions include:
Consulting & Training
Condition-based Maintenance
Recruiting & Staffing
Electrical Services
We also specialize in protecting assets and driving reliability improvements for reciprocating and rotating machinery using proven solutions and in-depth application expertise. We leverage internal engineering, manufacturing, and project management capabilities, as well as the resources of leading manufacturing partners, to yield meaningful improvements in productivity, longevity, efficiency, cost-effectiveness, safety, and environmental compliance.
Our complete solution offerings provide asset management from insight to design to delivery and support.
10344 Sam Houston Park Drive
Suite 110
Texas
77064
USA
713-682-3651
© 2023 Reliabilityweb.com