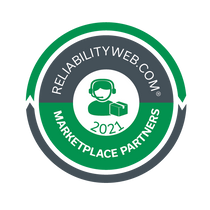 I-care is an approved Marketplace Partner
Uptime Elements Domains
Who We Are
I-care is a global leader in machine health utilizing predictive and prescriptive maintenance solutions. Our AI (Augmented Intelligence) powered and data-driven solutions help our customers reduce risks for safer, more productive, and more sustainable operations.
Our innovative technologies and deep domain knowledge allow us to collect, connect, manage, and analyze data to support our industrial customers in the optimization of maintenance plans and the availability of production at controlled costs while mitigating operational risks.
At I-care, we take care of thousands of assets and processes worldwide. Our solutions and services include the following:
Wireless Sensors and Continuous Monitoring Hardware
Customized Analytical Software
Digital Transformation Strategy Development
Project Management
Business Case Development
Integrated, full-service Predictive Technology Applications (Vibration, IR, UE, Oil, Motion Magnification, Motor Testing)
Reliability Centered Lubrication
Accredited; Regional Training Courses
Reliability Staff Augmentation
Talent Acquisition
Calibration and Measurement
Arc Flash Assessment and Electrical Safety
Founded in 2004 and based in Belgium with regional US headquarters in Houston, TX, I-care employs over 600 people and has offices and alliance partners in 26 countries.
11200 Westheimer Rd, Suite 625
Texas
77042
USA
281-940-5383
© 2023 Reliabilityweb.com