"R.A.I." the Reliability.aiTMChatbot
Start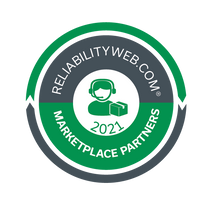 InterPro Solutions is an approved Marketplace Partner
Who We Are
InterPro Solutions, an IBM® Business Partner, offers the first and only suite of mobile Enterprise Asset Management (EAM) solutions designed exclusively for IBM Maximo® – using native Maximo rules, permissions and datastores – eliminating double updates, data lags and synchronization failures.
InterPro's EZMax Suite expands upon native Maximo capabilities to mirror the way people actually work – with intuitive navigation, rapid app response, and rich functionality – allowing operations and maintenance professionals to effectively communicate with their community members and manage tasks, technicians and vendors in a way that improves responsiveness to their organizations.
To learn more, visit interprosoft.com.
105 Central Street
Suite 3100
Massachusetts
02180
USA
781-213-1166
© 2023 Reliabilityweb.com